英语口音纠音工作坊
课程简介:
针对母语非英语的学员,识别自己英语发音中的地域性和文化性特点,最终能以流利自然的方式将地道纯正的英语脱口而出。同时,通过练习呼吸。发声等技巧的训练,让自己在平时交流、演讲、表演的时候声音能清晰洪亮并且有很强的感染力。

时长:2.5小时

价格:$89每人,最少10人,最多14人

老师介绍:
苏珊·芬奇,有28年的教课经验,茱莉亚音乐学院校友,现在是与纽约大学合作的亚特兰特表演工作室的资深口音教师,多次为世界五百强企业做培训。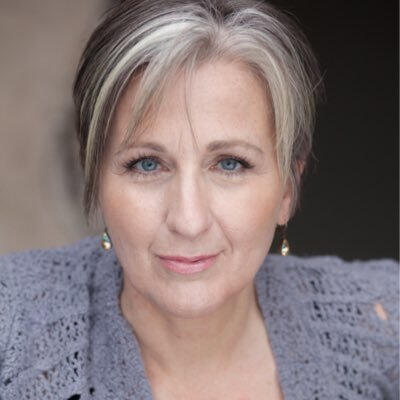 Our Accent Reduction class is designed for both the actor and non-actor whose first language is not English or who is bilingual but has a strong foreign native language accent or the actor who has a heavy regionalism. You'll work with the amazing Susan Finch who will help you to isolate and identify English sounds that are not in your native language and you'll practice producing these sounds in a natural, fluid manner, minimizing your native accents or regionalism.

You'll also practice breathing techniques which will support clearer pronunciation and articulation. Susan will also introduce The International Phonetics Alphabet (IPA) which will be used to correct habitual speech problems.

From there you'll transition to practicing storytelling and delivering monologues, concentrating on clear speech with minimal native language pronunciation issues, integrating proper phrasing, inflection and rhythm.
即兴表演工作坊
课程简介:
从零基础开始学习即兴表演的立论和实践,通过精心设计的剧场舞台游戏让学生迅速打开自己,建立自信,激发创造力与想象力,提升团队精神,并学习快速反应的舞台表演能力。

时长:每节2小时

价格:$59每人,最少12人,最多20人

老师介绍:
Becky在好莱坞和纽约有多年即兴、脱口秀和电影表演经验,目前Becky正在NetFlix的一部迷你剧中担任主要角色。
This workshop will give you an understanding of WHAT makes improv work and WHY it works…and a new confidence that you…yes, even YOU…can do it. Plus, you'll have new skills to help you in work, and life! More effective communication, less self-consciousness about in speaking in public, an easier access to thinking on your feet, and the ability to listen without an agenda.

Whether you're a performer, banker, comedian, graphic designer, public speaker, sales rep or lawyer, improv is honestly for anyone who wants to do it. The benefits are limitless. And best of all, it's fun!
出镜表演工作坊
课程简介:
学习如何提升自信和气场,以专业的形象和肢体语言在镜头前或者商务等正式场合演讲与表演。结课后学生获得自己的表演片段。

时长:2小时

价格:$89每人,最少10人,最多20人

老师介绍:
Pete Jensen是一名获奖剧作家、电视编剧、导演、教师、表演教练。毕业于哥大表演MFA,师从大名鼎鼎Anne Bogart,就是那个和铃木忠志一起建立SITI剧团的Bogart。Pete自己也是桃李天下,他的学生出现在如《Gossip Girl》《Suburgatory》《Law & Order》《Party Down》以及多部独立电影中。目前Pete也正在拍摄的电视剧。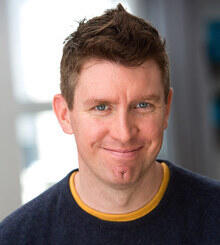 Pete will focus on you cultivating a comfort and confidence in front of the camera, while developing your instincts with breaking down scripts and scenes. You'll sharpen your intuitive skills (listening, emotional availability, working moment-to-moment), and your acting skills (playing simple intentions, playing against obvious line readings, creating images, making smart, specific choices, making believable transitions). Emphasis on being authentic and truthful: letting go of pre-planning, staying connected to your body and your aliveness, so you can be spontaneous and exciting to watch.
百老汇音乐剧大师工作坊
课程简介:
与托尼奖(戏剧界的奥斯卡)获奖及提名的大师演员学习一出最经典的百老汇音乐剧中的表演片段。

时长:4小时

价格:$259每人,18人

老师介绍:
百老汇经典音乐剧的创演人员,托尼奖提名及获奖者,老师根据所选剧目确定。
Work one-on-one with a star of the Tony Nominated show, and feel what it is to be to be truly free in your performance skills! One Day Master Classes are open to students ages 10-21, and class size is typically limited to 18 participants to ensure that each student receives personal attention from our special guest instructors.
广告表演工作坊
课程简介:
学生们将在开营前各自得到一个由百老汇老师精心筛选的短剧本,课上将学习如何将剧本其分段,明确、有效并饱含真情实感的将其表演出来。结课后学生获得自己的表演片段。

时长:2小时

价格:$89每人,最少10人,最多20人

老师介绍:
Pete Jensen是一名获奖剧作家、电视编剧、导演、教师、表演教练。毕业于哥大表演MFA,师从大名鼎鼎Anne Bogart,就是那个和铃木忠志一起建立SITI剧团的Bogart。Pete自己也是桃李天下,他的学生出现在如《Gossip Girl》《Suburgatory》《Law & Order》《Party Down》以及多部独立电影中。目前Pete也正在拍摄的电视剧。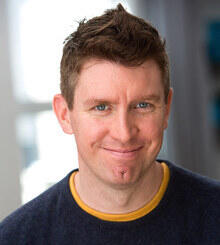 This workshop is designed for the actor looking to expand their arsenal of talent, develop a new skill set and provide a solid beginning in a new medium.

It will cover: -the business of commercials, -getting comfortable on-camera, -basic camera technique, -breaking down commercial copy, -working with cue cards, -one-liners, -testimonial vs more character driven auditions -multi-person scenes -eating on camera and more!